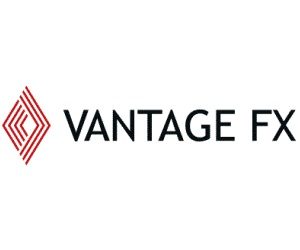 Vantage FX was initially established by a team of experienced technology and finance professionals as MXT Global in 2009. The broker became re-branded as Vantage FX Pty (Ltd) in 2015 as a subsidiary of Vantage Global Prime Pty Ltd, a holder of the Australian Financial Services License (AFSL). With its transparent and secure services, it has been able to earn the trust of many Australian traders.
The aim of Vantage FX is to provide standard brokerage services at competitive costs. To a high extent, the company has been able to achieve this through its offerings of powerful trading platforms and highly favorable trading conditions for its clients. The broker provides retail traders with access to a wide range of financial products such as commodities, cryptocurrencies, indices, and CFDs.
Regulations
Before you use any Forex broker, you must pay special attention to its regulatory status. The credibility of any broker can, in fact, be reduced to the strength of the regulatory requirements to which it has to comply. In this regard, Vantage FX scores high as it is licensed by one of the strongest regulatory authorities in the world.
The broker is registered with the Australian Securities and Investment Commission (ASIC) and is, therefore, a well-regulated Forex broker with global confidence. As a result of its regulatory requirements, it has to maintain sound ethical practices in all its business dealings. Consequently, it is safe and secure and clients can transact with it with peace of mind.
Moreover, the broker's financials are strictly audited by the reputable KPMG and are publicly released. Also, the same auditing firm usually runs quarterly reviews on Vantage FX's clients' funds following specific standards of the country's securities commission. Interestingly, clients' funds are kept in segregated accounts using an account held in trust by the National Bank of Australia. As a result, the broker itself can hardly access its clients' accounts, thereby giving the clients one more layer of protection on their funds.
Leverage Options
Leverage varies with account types. For Standard STP Accounts, it is up to 500:1. The broker provides a leverage of up to 20:1 on the major world stock indices and a leverage of up to 200:1 on energy markets. For cryptocurrency trading, there are leverage provisions of up to 5:1 and 2:1 for Bitcoin and Bitcoin Cash respectively.
Trading Commissions Fees
Vantage FX prides itself on its transparent and secure services. Even more transparent is its fee schedule. The broker operates an account-dependent commission and fee policy. For instance, the Standard Straight Through Process (STP) account is commission-free while the Raw ECN account type is commission based. The broker has a breakdown of its fees made publicly available on its website.
For the Standard STP Account type, spreads typically vary from 1.4 and 1.6 for the EUR/USD and GBP/USD pairs respectively. For RAW ECN Accounts, these spreads can be as low as 0.1 and 0.6 on the two currency pairs respectively. However, trades placed on the account type can carry as much as $6 commission per round turn. Spreads on PRO ECN Accounts for the same currency pairs tend to go from 0.0 and 0.5 respectively. The broker can easily give its clients these competitive spreads on their trades as a result of its many liquidity providers.
Deposit Conditions
With the broker, depositing is easy and can be done via multiple means. These ways include credit/debit cards, bank wire transfer, BPAY and POLi Payments (in Australia), FasaPay, and electronic wallets such as Skrill and Neteller. Transferring from one broker to another depositing option is also available. Vantage FX has an advantage in the sense that it does not charge non-trading fees. That is, whenever you deposit into or withdraw from your account, you will not be charged.
Also, the broker offers the same methods for withdrawal. However, you will have to withdraw, up to the original amount deposited, from your account using the same method you deposited with before you will be able to switch to another deposit/withdrawal option.
Account types
Vantage FX has three main account type offerings. They are Standard Straight Through Process (STP), Raw ECN, and PRO ECN accounts. The Raw ECN is especially popular with its clients. Beginner traders, who usually seek simple and direct market access, often choose the Standard STP Account. The minimum balance for this account type is $200.
More experienced traders, because of their desire for higher market liquidity and even more competitive spreads, often find the RAW ECN Account which has a minimum balance of $500 ideal. However, expert traders and fund managers, because of their high volumes, are most inclined to go for the PRO ECN Account. The minimum balance for the PRO ECN Account is $20,000.
The broker also offers a demo account which you can easily register for. This account type enables you to learn, practice, and familiarize yourself with the basics of Forex trading and the technicalities of the trading platform before you start using a live account. You can also use the demo account to test a new trading strategy before you use it on your real account.
Customer Support
Vantage FX offers its customer support service via multiple platforms which include a live chat, phone number, and a support email address. The live chat option is integrated with the broker's website and you can easily get connected via the Chat from any page on it. You can call Vantage FX through the phone number conveniently displayed at the top of any page on the website. The broker also has a support email address and usually responds to messages within 24 hours.
The broker offers specific-location phone numbers for Australian, Chinese, Canadian, and international clients. There is a fax number through which you can also get in touch with the broker. As an Australian client, if you have any problem that warrants a physical meeting, you can go to the broker's offices in Sydney or Melbourne. The addresses and phone numbers of the Australian offices are displayed on the broker's website.
Overall, based on responsiveness and professionalism, Vantage FX's customer support service is decent. Compared to industry peers, it is relatively great. However, the phone connection can be unusually long.
Tools for trading
The trading tools a Forex broker provides for its clients is crucial. As a Forex trader, the quality of the trading tools available to you can make a lot of difference in your trading career. Hence, you should ensure you get the best of them that you can get. For its clients, Vantage FX has done that successfully well.
The broker provides both the MetaTrader 4 and MetaTrader 5 trading platforms for its clients. The MetaTrader 4 is the industry-standard trading platform that can be regarded as the most popular among Forex traders. Although, on the other hand, its industry uptake has been low, the MetaTrader 5 platform has improved functions that satisfy a wide range of trading needs.
The two platforms allow 24/5 access to the market, enable the use of forex signal services, and support multiple languages. They are offered in a web-based form which runs on both Windows and Mac and a mobile version which enables you to trade wherever you are. Moreover, they are equipped with tens of indicators, standard chatting tools, and real-time quotes.
Although the broker focuses on Forex trading, providing up to 40 Forex pairs, it also provides access to at least 10 stock indices, with emphasis on the most liquid ones. Moreover, the broker avails its clients the opportunity to trade cryptocurrencies, precious metals, energy markets and other commodities.
Vantage FX also supports other platforms such as MyFXBook, AutoTrade, and ZuluTrade for automated and social trading.
Education and Informational Resources
Vantage FX has an extensive library of education and information resources for its clients. It does not matter the skill level of the client. Every trader, irrespective of their level of experience in the market, can benefit from the Forex tutorials, market overview and analysis, risk management, and trading psychology that the broker provides. The broker also organizes webinars and seminars from time to time to intimate its users with its operations and for learning purposes. There are also educational resources offered in video form.
Pros
Safe and security because of its strong, well-regulated status.
A high leverage level, as high as 500:1.
Different account types which vary in trading costs and minimum account requirements.
Standard trading platform, educational, and information resources.
Easy deposit and withdrawals.
Cons
Vantage FX's product catalogue of just 40 currency pairs, 10 shares indices and a few other products is too limited. Many other brokers offer far more.
Although the customer support service is decently okay, it can be made far better.
Conclusion
Being registered with the Australian Securities and Investment Commission (ASIC), Vantage FX is a well-regulated broker with a focus on Forex but with interests in other asset classes such as shares indices, CFDs, cryptocurrencies, and commodities. The broker offers a wide range of account types, with minimum account requirements ranging from as low as $200 to as high as $20,000.
Although its product catalogue is limited and the customer support service can be tardy sometimes, the broker offers a leverage level up to 500:1 and a transparent commission and non-commission based fee schedule depending on account type. With the broker, deposit and withdraw are easy, with multiple methods supported. It also supports both web-based and mobile MetaTrader 4 and MetaTrader 5, with ZuluTrade and AutoTrader platforms also offered for social and copy trading.
Based on these merits, among others, Vantage FX is worth considering as your Forex brokerage service choice.